Autumn Term 2017
KS2 Hall - 8:30am - 8:55am
Years 3, 4, 5 & 6
Opening times:
Thursday 21 September
Thursday 5 October
Thursday 19 October
Thursday 2 November
Thursday 16 November
Thursday 30th November
Thursday 7th December
Thursday 17th December
Bank Manager Asst. Bank Manager Marketing Manager Cashier
Freya Y6 Jacki Y6 Megan Y6 Erin Y6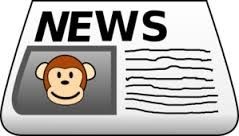 21st September 2017

The school bank is now open for children in Y3 - Y6, so if you wish to open a bank account please visit the bank on one of the dates above. All that is required is a completed bank application and £1.
Christmas Raffle
Pay money into your account between now and 14th December and you will receive a free ticket for our Christmas Raffle.