School Dinners
School Dinners
23 March 2021 (by Marie Lawrence (Mlawrence))
Update to paid KS2 meals!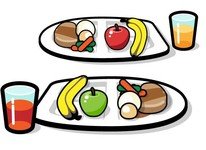 After Easter from Monday 19th April, we can offer paid meals to all children in KS2. If you would like your child to have this option, please email admin@holyfamily.coventry.sch.uk (We kindly ask that you do not communicate this through teachers on class Dojo) School meals are £11 per week paid in advance.
In the coming weeks, we will be asking the children to choose their meal choices. We have attached the menus to our website for parents to view so please can you discuss the choices with your children.
All food is pre-ordered and cannot be changed on the day. We ask that once your child has chosen either hot meals or sandwiches this is set for the half term. If your child is currently on Free school meals or Universal meals, we will be asking them also in class what their choice will be. Thank you, HF