Welcome to our School
Dear Parents and Visitors
Welcome to our website I hope it gives you a glimpse of our Holy Family way of life! The community of children, staff, parents and governors, work together to make Holy Family Catholic Primary School a safe learning environment where children make great strides forward in their social, moral, spiritual and cultural education as well as achieving their academic potential. We believe passionately in educating the whole child by helping our children to develop the talents given to them by God.
Our Catholic ethos is under pinned by our mission statement:
Jesus said "Let the children come to me", We live and learn and love in His way.
Every day we try to create an atmosphere of welcome, compassion and acceptance to all who enter our school.
We are very much a 'family' school: we cultivate and nurture attitudes of support, respect and care in all our activities and relationships . Equally important is learning. We set high standards in everything we do and strongly believe in the importance of the core skills of reading, writing and mathematics.
At Holy Family, we also believe that primary school education is an experience that all children should enjoy to the full. We therefore offer a broad, balanced and engaging curriculum, striving to meet the needs of all of our children.
We want our children to be confident, independent learners who know how to make informed decisions about the choices they make in life.
I hope you find this website useful. If you have any suggestions for improvement please do talk to me. I extend a warm welcome to you to come and visit our school to see our Mission statement in action.
"Working together we can make a difference"
Yours Sincerely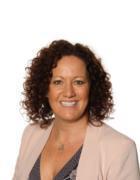 Mrs Griffiths
Head Teacher
Coventry this is My City Week
17/6/19 - 21/6/19
Mousike Ensemble
On Wednesday 27th March Holy Family held a 'Mousike Ensemble' and were joined by St. Elizabeth's, St Osburg's, SS Peter and Paul and St. Augustine's. The theme was 'Science Odyssey', some of the songs we sang were Dem Bones, Eat Well, Electricity, Solids, Liquids and Gas and Minibeast blues. We also had a 'school showcase' when all five schools performed their own dance or song. Holy Family performed a rap song and dance called 'Think Like a Scientist'. All in all we had so much fun and we were thankful to everyone who came! Thank you to our Year 5 staff and children who have worked to make this such a memorable event.