Welcome to our School
Dear Parents and Visitors
Welcome to our website I hope it gives you a glimpse of our Holy Family way of life! The community of children, staff, parents and governors, work together to make Holy Family Catholic Primary School a safe learning environment where children make great strides forward in their social, moral, spiritual and cultural education as well as achieving their academic potential. We believe passionately in educating the whole child by helping our children to develop the talents given to them by God.
Our Catholic ethos is under pinned by our mission statement:
Jesus said "Let the children come to me", We live and learn and love in His way.
Every day we try to create an atmosphere of welcome, compassion and acceptance to all who enter our school.
We are very much a 'family' school: we cultivate and nurture attitudes of support, respect and care in all our activities and relationships . Equally important is learning. We set high standards in everything we do and strongly believe in the importance of the core skills of reading, writing and mathematics.
At Holy Family, we also believe that primary school education is an experience that all children should enjoy to the full. We therefore offer a broad, balanced and engaging curriculum, striving to meet the needs of all of our children.
We want our children to be confident, independent learners who know how to make informed decisions about the choices they make in life.
I hope you find this website useful. If you have any suggestions for improvement please do talk to me. I extend a warm welcome to you to come and visit our school to see our Mission statement in action.
"Working together we can make a difference"
Yours Sincerely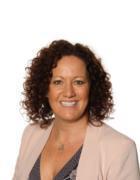 Mrs Griffiths
Head Teacher
Vacancies at Holy Family
Learning Mentor
Are you experienced in working with children and are looking for an exciting new challenge? Do you want the opportunity to make a real difference to the lives of young people and families?
The Governors of Holy Family Catholic School are seeking to appoint a skilled, experienced and enthusiastic Learning Mentor to join our friendly, hardworking team.
We can offer:
An oversubscribed, warm and friendly school with supportive governors, staff and parents.

Highly motivated, skilled staff who willingly undertake a culture of continuous development.

A commitment to inclusive practice.
We are looking for an energetic, adaptable and committed individual to offer support and guidance to pupils who experience difficulties with their learning. As a mentor, you would work closely with pupils who are struggling with social, emotional or behavioural problems that affect their ability to learn. You will work alongside teachers and other staff, working out the needs of children who require help and how to overcome barriers that are preventing them from achieving their full potential.
To view full job advert and application forms visit - https://www.wmjobs.co.uk/job/49365/learning-mentor-holy-family-catholic-primary-school/
Dining Room Assistant
We currently have a vacancy for an energetic, reliable and caring Dining Room Assistant to join our hardworking team. You must be able to make a dedicated commitment each day for 1.25 hours. If you would like to apply please see application forms below. Forms can be downloaded and returned to the school office or completed electronically and emailed to: admin@holyfamily.coventry.sch.uk
CES Rehabilitation of Offenders Act Form (Must be completed along with Application Form)
Recruitment Monitoring Form (Must be completed along with Application Form)