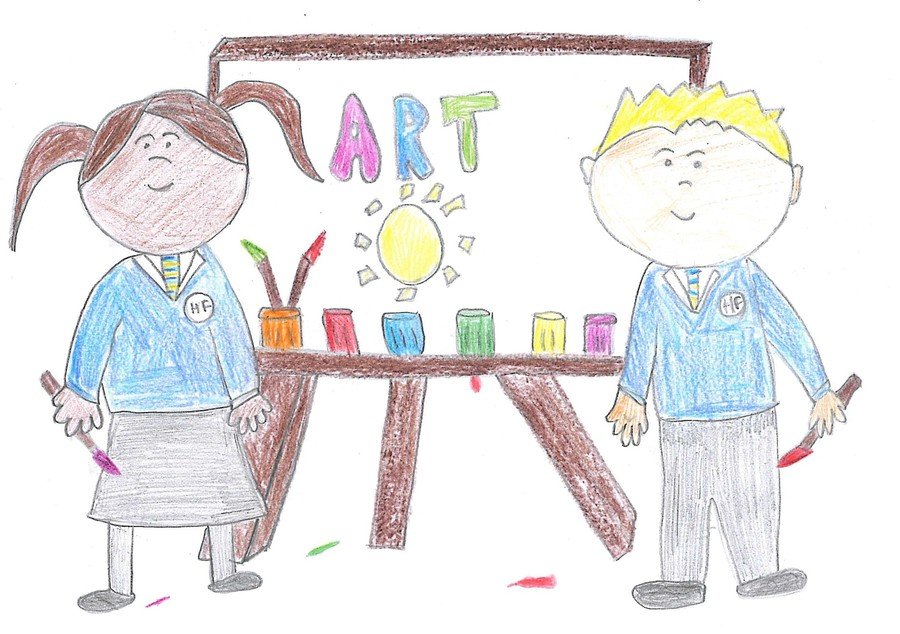 In our school, EVERY child is an artist.
That is why we fill our curriculum with opportunities for children to be creative and to express themselves in artistic ways.
We look to existing artists for inspiration, explore new ideas and techniques to create our own artwork.

Teaching and learning opportunities in Art at Holy Family School include:
sketching - painting - printing - textiles - sculpture - mosaics
Autumn Term Art Competition
During Autumn, nature provides us with a beautiful landscape. From vibrant yellows and oranges, to dusky reds and browns, these warm tones blend together to create a deep and rich colour palette.
Autumn will be the inspiration for the Art Competition this term. I would like you to use the natural materials you have at home, in your garden and in your local environment to create an Autumn collage. This collage can be a lovely Autumnal scene, a person or object, or simply an interesting pattern or picture.
Here are some ideas to get you started...
Please take a photo of what you have created and upload it to your class DOJO page. DO NOT bring any entries into school.
If you need help with this, ask myself or your class teacher. All photo entries need to be in by 6th Nov 2020.
The winners for KS1 and KS2 will then be chosen, announced in school and prizes given out.
Good Luck Everyone! From Mrs. Newman x